Noodles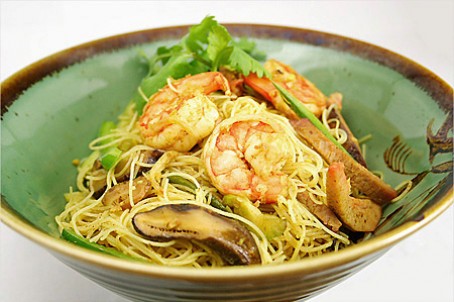 Vegetable Udon or Soba
With assorted vegetables in broth.
Chicken or Beef Udon or Soba
Choice of chicken or beef with assorted vegetables in broth.
Tempura Udon
Japanese noodles soup with shrimp and vegetable tempura.
Spicy Seafood Udon or Soba
Variety of seafood and vegetables in spicy broth.
Nabeyaki Udon
With shrimp tempura, chicken, vegetable and egg in broth.
Miso Egg Noodle Soup
With seafood and egg.
Yaki Soba or Udon
Pan fried buckwheat noodle of thick noodle.
Seafood Sha Cha Pan Fried Thick Noodle
Pan Fried thick noodle with mix seafood and vegetable with spicy BBQ sauce
Ramen Noodle soup
Tonkotsu soup base topped with bean sprout, bamboo shoots, wood ear, mushroom, scallion, corn, black sesame oil, and choice of meat
Spicy Kimchi Noodles Soup
Kimchi soup with pork, vegetable and raw egg York On top